Tor Browser Now Bypasses Internet Censorship Automatically
The Tor Project team has announced the release of Tor Browser 11.5, a major release that brings new features to help users fight censorship easier.
The Tor Browser has been created specifically for accessing sites through The Onion Router (Tor) network to offer users anonymity and privacy when accessing information on the internet.
It achieves this by routing traffic through nodes on the network and encrypting it at every step. The connection reaches the destination through an exit node that is used to relay the information back to the user.
Auto block bypassing
The updates in Tor Browser 11.5 focus on circumventing censorship, a process that started a year ago in version 10.5 with improving the Tor connection experience.
Also Read: Ransomware threats and how small businesses can fight them
In the new version, users no longer have to manually try out bridge configurations to unblock Tor.
Tor Browser version 11.5 comes with a new feature called "Connection Assist", which assigns automatically the bridge configuration known to work best for the user's location.
"Connection Assist works by looking up and downloading an up-to-date list of country-specific options to try using your location (with your consent)," explains the release announcement.
"It manages to do so without needing to connect to the Tor Network first by utilizing moat – the same domain-fronting tool that Tor Browser uses to request a bridge from torproject.org."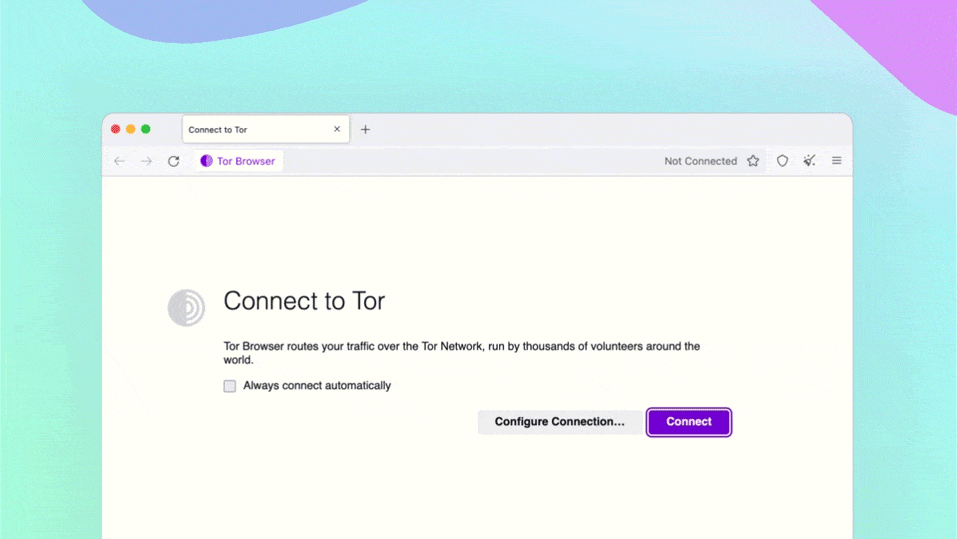 Since Connection Assist is still in an early stage of development (v1.0), the Tor team welcomes user feedback and reports, which would help them iron out any kinks and improve on the system.
HTTPS on by default
Another important new feature in version 11.5 is making 'HTTPS-Only Mode' the default browsing mode, so that the connection is through a secure tunnel.
Also Read: 10 most notable data breach cases in 2021
This ensures that all data exchange between the user and the server hosting the website will be encrypted, to defend against man-in-the-middle (MitM) attacks and to protect users from SSL stripping on malicious exit relays.
The Tor team assures users that SecureDrop will continue to work as intended despite the deprecation and replacement of the HTTPS-Everywhere extension that served as an onion name interpreter.
The only exception to replacing HTTPS-Everywhere with the new HTTPS-Only Mode is Android, which has generally fallen behind.
Tor's development team admitted this and promised to do more about Android, releasing updates more frequently, fixing the many bugs that have accumulated, and catching up with the Fenix (Firefox for Android) releases.
Better settings
The third significant improvement in Tor Browser 11.5 is a heavily revamped Network Settings menu, now called "Connection Settings", which should make it easier to find and understand specific settings.
Most notably, bridge configuration and connection options have been redesigned to enable quick and easy review and management.
Using emojis on the saved Bridges, the new interface offers visualization for the configuration for the first time, making it easy to identify the right bridge and select it when needed.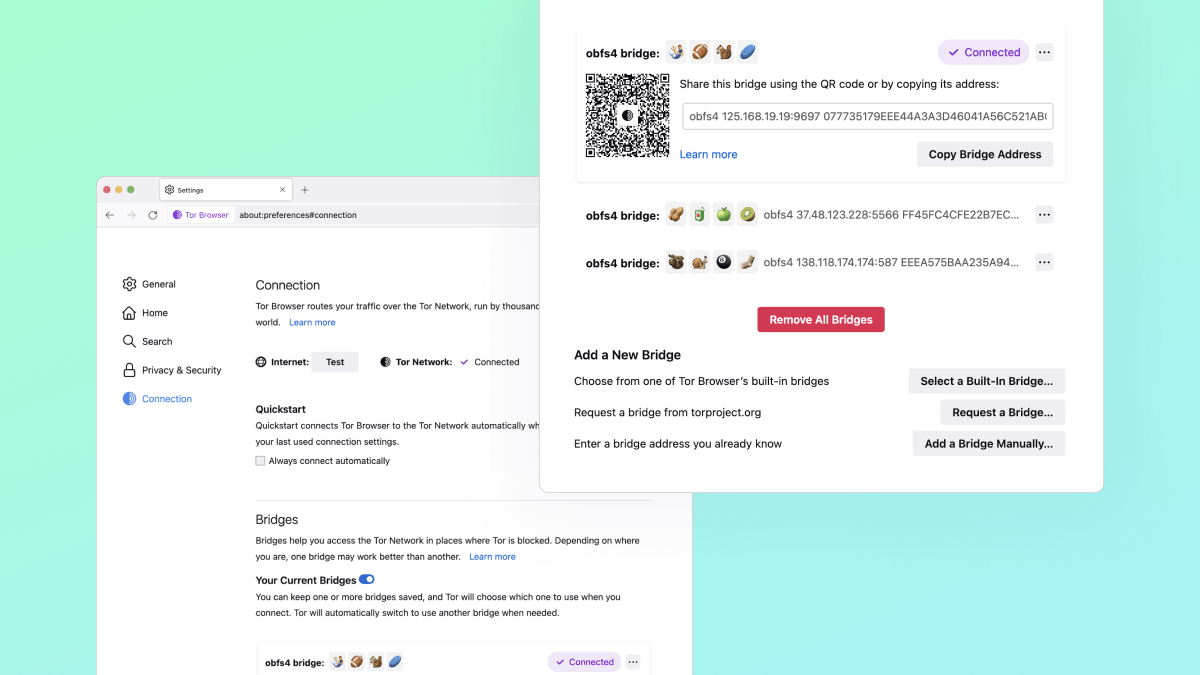 You can download the latest Tor Browser from the official download portal as an installable package or a portable binary for your OS architecture.