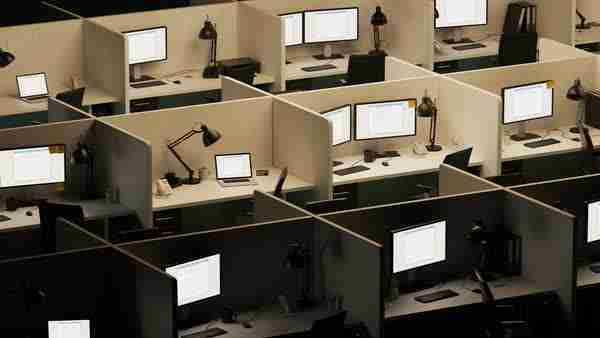 Top 10 Reliable IT Companies in Singapore
Looking for the best IT companies in Singapore? The software industry in Singapore is exploding. This has made the software market in the country a highly competitive one. So how do you find the right software developer in a market brimming with them?
We'll be presenting the answer to this complex puzzle today in this post. After doing thorough research, we've compiled a list of the top custom software development firms in Singapore, and which we believe will be helping you outsource your software needs oft the most qualified IT companies in Singapore.

IT companies in Singapore plays a central role in the growth of any business, in regards to user satisfaction, business expansion, and revenue generation. This explains why there has been a massive influx of investors making entry into the software industry, the bulk of whom target the same customers.
Also read: Free 8 Steps Checklist for Companies to Prevent Data Breach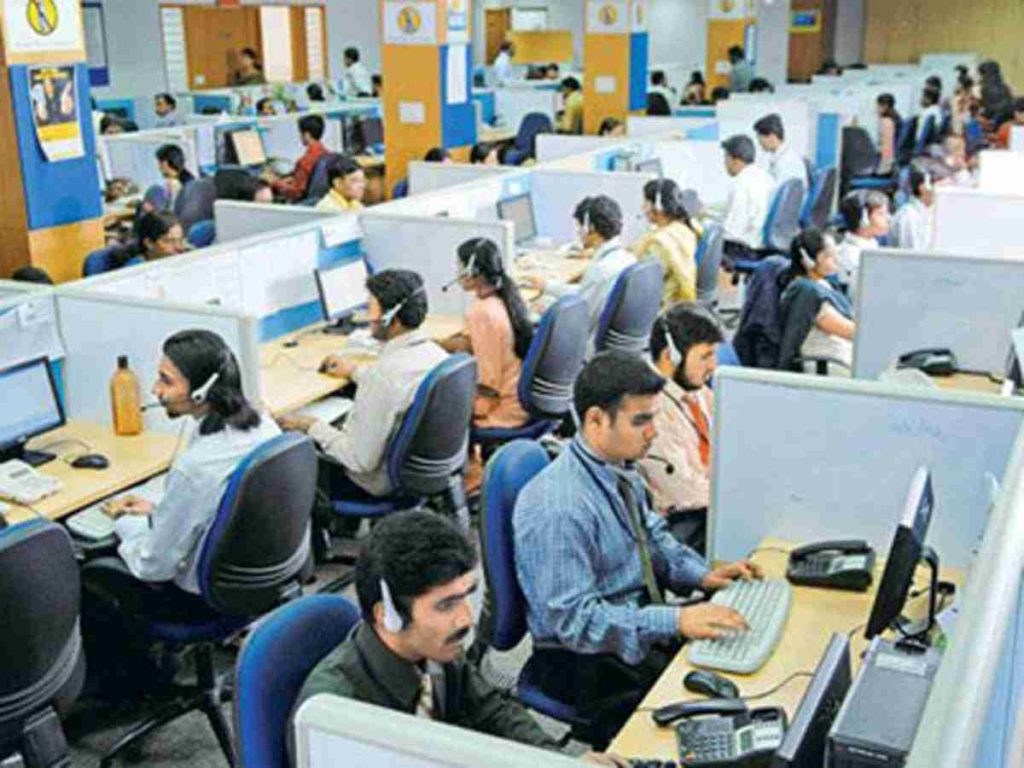 Below are the top 10 best IT Companies Singapore:
1. H3 Dynamics
About: H3 Dynamics provides commercial drones to do a complex inspection and live broadcast.
The Problem They Solve: Imagine you need to inspect the exterior wall of an 80-floor building or an offshore oil rig. The whole process of inspection is complex or even dangerous. It's also humanly impossible to gather all the data within a short period. On the other hand, it's dangerous if you need to cover a story on live earthquakes, riots or fire.
The Solution They Offer: H3 Dynamics combine machine learning, remote telerobotics, and offshore capability on their drone. The commercial drone is then deployed and managed from anywhere. You can use the drone anywhere to inspect and broadcast.
2. Holmusk
About: Holmusk uses technology to improve the lives of people with chronic disease.
The Problem They Solve: Do you know that more people die from chronic disease than the infectious disease? Examples of chronic disease are diabetes, cardiovascular or mental health. Most of these are non-communicable diseases. When a doctor can't find out what's wrong with you, you may have a follow-up session a few months later. During this period of waiting, chronic disease may start to become more severe. Current healthcare kicks in only when a patient is diagnosed as chronic. By then, it is too late.
The Solution They Offer: Holmusk is a disease management platform. It has two components – frontend and backend. Holmusk works with patients directly on the frontend. And provides suggestions to help patients make better lifestyle decisions. The backend is a heavy duty data analytics platform. At this backend, Holmusk works closely with hospital and healthcare partners. This early detection gives doctors and patient more time to manage the chronic disease better.
3. Tuple
About: Tuple provides predictive analytics for business without technical complexities.
The Problem They Solve: For a company to effectively implement A.I is very expensive. You need to invest in infrastructure to utilize this technology. Next, you have to engage IT companies in Singapore maintain the system. Finally, you'll need experts to analyze the data, which is another cost. Only companies with big IT companies in Singapore budget can move ahead with modern technologies like big data, machine learning and AI.
The Solution They Offer: Tuple helps business leaders with their plug and play predictive analytics platform. You don't have to worry about the technical complexities. Or thinking about how to integrate with social and digital media channels. Tuple combines them all to allow you to plan and market better.
4. Appknox
About: Appknox is a complete mobile security solution to help app owners and developers secure their apps.
The Problem They Solve: People increase the use of mobile to get their task done faster and with convenience. Businesses are adopting mobile strategies to serve customers better. And stay ahead of competitors.
A report by Gartner recently said that more than 75% apps on an app store are vulnerable to a major security threat. Which means the apps that you're using on your mobile are also vulnerable. Your photos, data, and card information are vulnerable too. The problem is that business with a mobile app is not taking drastic steps to security. And business plays a break-fix approach by only paying attention when a vulnerability disclosed by a hacker or a data theft occurs. This leak can cause a huge loss to your company brand value.
The Solution They Offer: Appknox helps business and app developers to make more secure mobile apps. Appknox detects vulnerabilities in your app and helps fix the security loopholes in just a few minutes. It also ensures your app is compliant with global standards with a higher level of security. Their scanner is self-learning. Best part? All this is done without requiring access to the source code. All you have to do is upload your app, and the scan starts. Appknox in-house ethical hackers break into your app. And they check for specific business logic that guarantees complete security coverage.
5. Call Levels
About: Call Levels watch the stock market for you in real time.
The Problem They Solve: The volatility of the financial markets can be worrying and stressful, depriving you of the time you can spend doing what you want. Most financial apps are complex to track and monitor. You probably need to watch the markets manually and miss some opportunities.
The Solution They Offer: Call Level reduces that anxiety by helping you stay ahead of the market by watching it for you. It monitors the financial markets every minute and allows you to set price alerts on your Apple watch smartphones and even on your tablet. Whether you are a veteran financial or novice, you are alert for the market movements anytime anywhere. So that you make decisions confidently.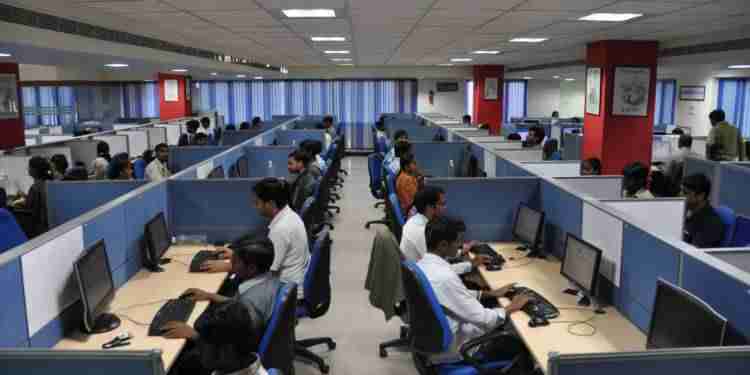 6. Haulio
About: Haulio provides B2B haulage services that moved big containers via trucks and trailers.
The Problem They Solve: Not every trip by trucks and trailers are maximized. Sometimes, containers are half filled. During peak hours, there's a shortage of drivers to meet the tight shipment timing. As a result, end customer experience delay delivery.
The Solution They Offer: Haulio is like carpool. Instead of fetching passengers, they fetch containers. Haulio partners with existing hauliers and organize resources with Haulio mobile app and portal. With Haulio portal, customers can have access and manage haulage bookings in one single platform. As for the hauliers, they can sublet overflow jobs to other hauliers. If there's any idle trucks, hauliers can use this platform to fill up lull periods.
7. Overdrive
About: Overdrive is an IoT device platform that manages information flow between sensors.
The Problem They Solve: Making use of IoT data is complex. These huge raw data does not provide useful analytics. Also, it's costly for you to engage an in-house expert to digest and build smart applications.
The Solution They Offer: Overdrive cloud platform partners with Microsoft to give you useful analytics. Anything that moves, you can plant a sensor. Together with many other sensors, Overdrives receives and collate these raw data. Now, you can have an overview of your operations within a dashboard. Whether it's live tracking of your team, machine temperature or remote engine shut down.
8. Carmen Automotive
About: Carmen is a cloud analytics tool to keep track of car health while increasing car workshop productivity and sales.
The Problem They Solve: To reduce car breakdown, you go for car maintenance either when a certain mileage reached or due checkup date. Even if your car has just completed maintenance, it can still break down on the road. Or worse, causing an accident or a traffic jam. Unless you're a car mechanic, you can't tell how 'healthy' are your internal car parts.
The Solution They Offer: First, you plug Carmen's dongle into your car's OBD port. Next, you register car registration number with Carmen mobile app. Once connected, the dongle sends data to the Carmen analytics dashboard. Now you know more about your car like battery health, instant errors or fuel efficiency. If there's any errors, both you and your workshop are alerted. In this way, you can have peace of mind while driving.
9. Socxo
About: Socxo is marketing platform to amplify content through your employees, partners and customers.
The Problem They Solve: You may have used paid marketing to promote your products or services. Well, results from paid ads are fast and visible. However, this channel of marketing is not a long term option. Why? The moment you stop paying, your company visibility also stops. Your prospects cannot find you even if you've a beautiful website design. Moreover, the trust level and engagement by ads are not so effective, especially if your prospects are the first time hearing from you. With increasing fake news, the trust for online content has also dropped. You may need to pay more to gain trust from your potential customers.
The Solution They Offer: Leads developed through employee social marketing convert 7x more frequently than other leads. SOCXO provides a platform for your trusted people to share your company's content among their friends and peers. These trusted people could be employees, partners and customers. This sharing creates a greater impact on web traffic, awareness, leads and influence. And you can reward these believers and champions accordingly based on their sharing. It's a win-win situation.
10. Pulsifi
About: Pulsifi is an online platform that helps companies identify, retain and develop great people.
The Problem They Solve: It is challenging for a job interviewer to assess a potential candidate based on a resume. You can't determine one's leadership, personality, teamwork or attitude within a short interview. Employers do not have the data to know the personality of the candidate. When you complement job skills with the right personality, the synergy in the workplace become energized.
The Solution They Offer: Pulsifi provides actionable insights about the potential candidate and existing employee. The data draws from social media, industry research, information across the web, training and your company. Next, you can generate deep profiles of each person using Pulsifi's AI and predictive learning models. With these insights, you can make the right decision to hire or help your existing staff.
What's your favorite technology or tech company from this post that you find it interesting? Is it going to be big data? Or AI technology? Or maybe you have a question about something you read.
The number of firms and solution offered by IT companies in Singapore can run into hundreds if NOT thousand. But before you randomly settle for any one of them, you might want to invest your time into doing your own due diligence to find out if the company has both the experience and technical expertise to handle your project much to the standards you've set for yourself.

As one of the leading providers of IT companies in Singapore, are by far and large dedicated to helping you solve some of the problems you encounter while attempting to market your products or services online. In this post, we've created new possibilities for those seeking the best software development firm or agency that they can partner with.
What's your favorite technology or tech company from this post that you find it interesting? Is it going to be big data? Or AI technology? Or maybe you have a question about something you read.
Also read: 7 Key Principles of Privacy by Design that Businesses should adopt