Going Beyond DPO Meaning: Ever Heard of Outsourced DPO?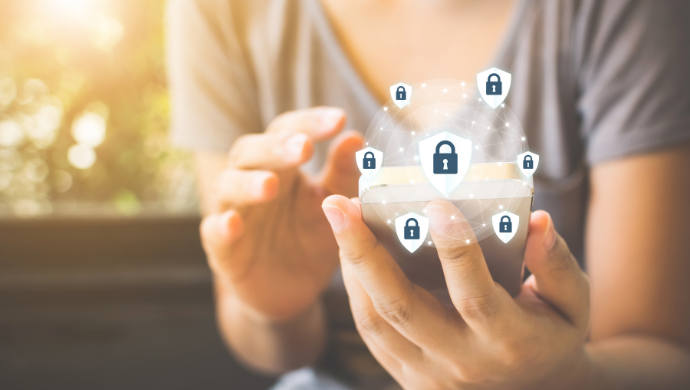 Are you living in Singapore or working here? By now, you must already know of the government's directive to appoint at least one individual known as the data protection officer (DPO). This mandate is a clause under the Personal Data Protection Act 2012, where organisations are required to develop and implement policies necessary to meet its obligations under the PDPA.
This DPO is responsible for overseeing the data protection responsibilities within the organisation. If your company carries out certain types of processing activities involving personal data, you need a DPO to comply with the PDPA.
Also Read: PDPA Meaning: Know Its Big Advantages In Businesses
DPO Meaning and Responsibilities
To reiterate, the DPO role is mandatory for all companies that collect or process personal data. DPOs are responsible for educating the company and its employees on important compliance requirements. Furthermore, they foster a data protection culture among employees and communicate personal data protection policies to stakeholders.
In the events of personal data protection queries and complaints, DPOs must step in and manage these issues. Speaking of which, they alert management to any risks that might come up with regard to personal data, and if necessary, liaise with the PDPC on data protection matters.
An organisation's DPO officer should be an expert in data protection and report to the highest management level. They can either be an existing employee or externally appointed.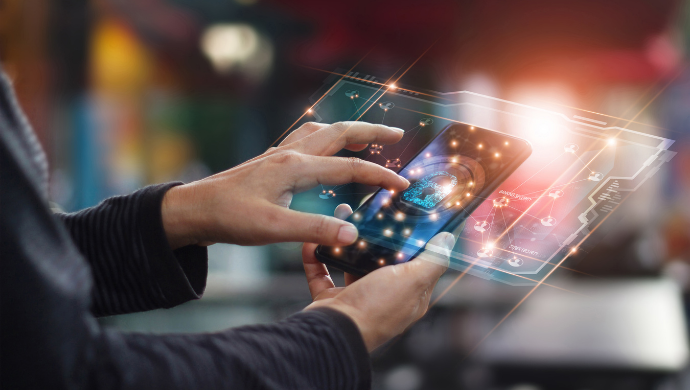 The Challenge for Smaller Businesses
The extent of knowledge required of DPOs is comprehensive. As a result, organisations, specifically smaller ones, may discover that the DPO's responsibilities are a challenge to deliver.
Understanding this hurdle, the PDPC allows organisations to consider outsourcing parts of the DPO function to a service provider. These businesses must note that this outsourcing service should cover only the operational aspects of the DPO function. Moreover, DPOs need to register themselves with the PDPC.
This gap in the market eventually paved the way for a new category of DPOs in the industry: DPO-as-a-service.
Also Read: Free Guide for Appointing A Data Protection Officer (DPO)
DPO-As-A-Service: An Alternative DPO Meaning?
DPO-as-a-service, as the name implies, is a service meant for organisations that want to outsource their DPO operational obligations. These outsourced DPO service providers understand that certain businesses may have resource or capability constraints. In this situation, hiring a full time Data Protection Officer may not be practical.
One of the benefits of outsourcing your DPO is being assured that he or she is an expert in the field. Additionally, it is by far more affordable than hiring a full-time staff member. Also, outsourcing your DPO assures you that he or she is certified in the PDPA's data protection obligations and value add with cybersecurity expertise.
How Privacy Ninja is Bridging the Gap Through its DPO-As-A-Service
At Privacy Ninja, we fully understand the constraints that come with some businesses. However, we also understand the value of full PDPA compliance. Hence, we built a model that will allow capability-strapped organisations to enjoy full compliance of the law without the hassle of maintaining an internal DPO.
Our DPO-as-a-service lets your organisation focus on what you do best – to grow your business – while we take on your DPO operational obligations.
Specifically, here's what we do for our clients under this service:
Register appointed DPO in ACRA BizFile+
Develop data protection policies and overall Data Protection Management Programme (DPMP)
Be part of group email to answer any Data Protection related queries
PDPC Corporate E-learning with assessment tracking for employees
Bi-annual company review/risk assessment on business processes and audit
Review of corporate website Privacy Policy to ensure PDPA compliance
Weekly emailer on latest PDPA breaches and regulations
Ongoing data protection support for specific business questions
The DPO-as-a-service may give a new twist to the DPO meaning, but it is just as efficient in fulfilling full PDPA compliance, if not more convenient for your organisation. For more information about this type of service, click here.