Voyager Cryptocurrency Broker Halted Trading Due To Cyberattack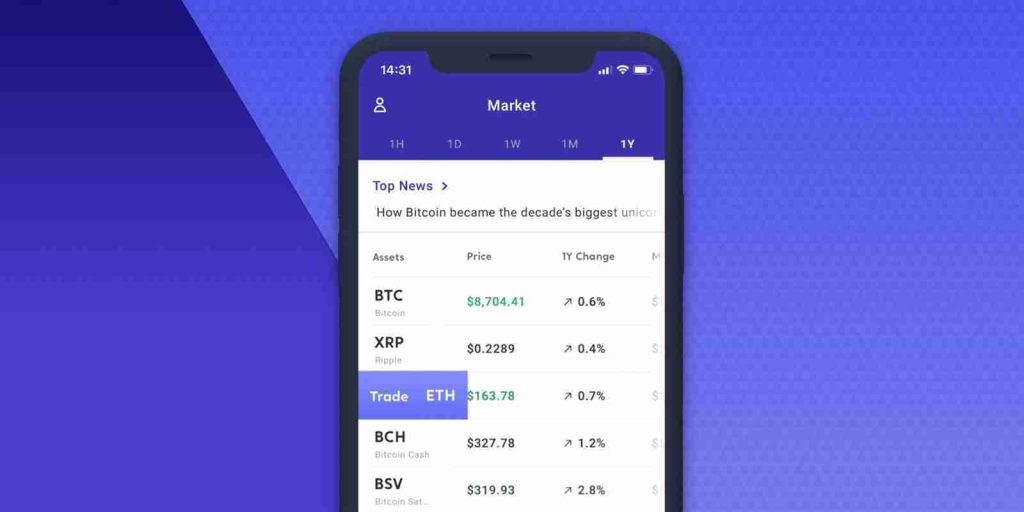 The Voyager cryptocurrency brokerage platform halted trading yesterday after suffering a cyberattack targeting their DNS configuration.
Voyager Digital LLC is a cryptocurrency broker that allows investors to trade assets using the Voyager mobile app. Voyager has rapidly grown this year with a 40x growth in 12 months and $200 million in assets under management.
Yesterday, the Voyager trading platform was suddenly shut down with an announcement that it was "currently undergoing maintenance."
Voyager later disclosed that an attack was conducted against the platform that caused them to temporarily halt trading and cancel all limit orders.
"Customer funds and security are of the utmost importance to Voyager. Whilst all funds and crypto are secure we have had to temporarily halt trading on the platform and we sincerely apologize for the inconvenience and thank our clients for their patience," said Steve Ehrlich, Co-founder and CEO of Voyager, in a press release. "We caught the attempted intrusion quickly and took the system down immediately to protect customer assets and information."
Also Read: 10 Practical Benefits of Managed IT Services
The Voyager app has since been brought back online, and trading has resumed. As a security precaution, the company logged all users out of the app and suggested they reset their password and configure 2-factor authentication (2FA).
Not much is known about the cyberattack other than a small hint in a tweet that states it was a "DNS threat."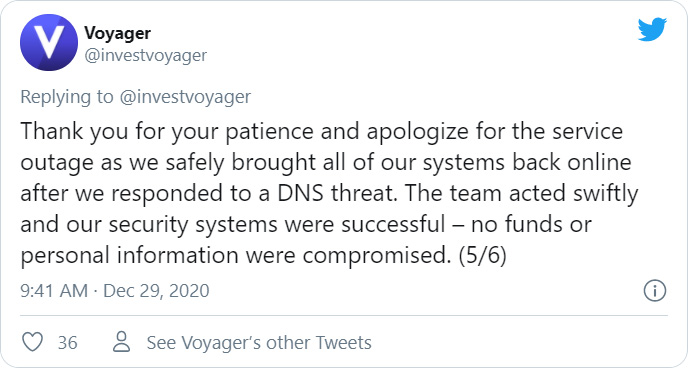 Voyager states that the attack was not successful and that all funds and cryptocurrency assets are secure.
BleepingComputer contacted Voyager Digital with further questions about the attack but has not received a response.
Also Read: What Legislation Exists in Singapore Regarding Data Protection and Security?
Privacy Ninja provides GUARANTEED quality and results for the following CORE SERVICES:
DPO-As-A-Service (Outsourced DPO Subscription)
Vulnerability Assessment & Penetration Testing (VAPT)
PDPA Obligations for Organizational Compliance (SkillsFuture Credit Eligible)

OTHER SERVICES:
PDPA Compliance Audit
Digital Transformation Consultancy
Data Protection Trustmarks Certification Readiness Consultancy
PDPA Data Protection Software
Smart Contract Audit