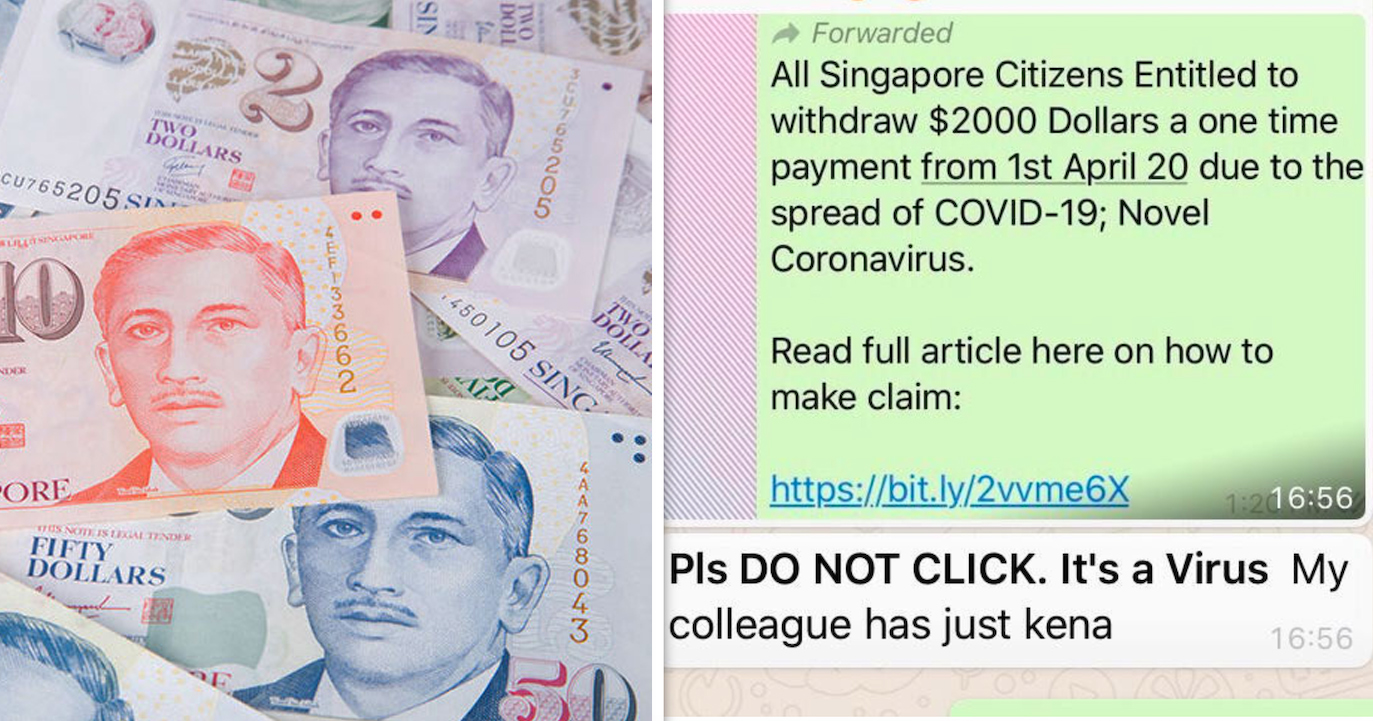 5,425 scam cases, with at least S$60.4 million cheated, were reported from January to April 2020.
Of these, 394 were Covid-19 related scams, which managed to cheat at least S$1.4 million.
This was Home Affairs Minister K Shanmugam's written answer to Member of Parliament Melvin Yong Yik Chye.
Yong, a former Assistant Commissioner of Police, asked for the statistics on scam cases reported during the Covid-19 pandemic, the accumulated financial losses, and action taken by the Police to prevent such scams from happening.
In his reply, Shanmugam said that there are three types of scams that are related to Covid-19:
E-commerce scams relating to sale of masks and sanitisers.
Impersonation scams (scammers pretend to be officials from MOH, for instance)
Phishing scams which lure victims using fake information on Covid-19 payouts
"The Police have been taking action against such scammers. Between February 3 and April 8, 2020, they mounted island-wide operations leading to the arrest of 27 persons who were involved in scams amounting to more than $484,000," said the Law Minister, who added that these scammers exploited e-commerce platforms and online platforms such as Gumtree, Facebook Marketplace, Carousell, WhatsApp and Telegram.
16 of the 27 subjects have been charged in court.
The Police, said Shanmugam, is also working with Residents' Committees and grassroots volunteers to educate residents, especially the elderly, about scams.
This is done though outreach via WhatsApp and community evens like block parties, roadshows, and festive events.
The Police are also ramping up public education and awareness efforts.
They and the National Crime Prevention Council (NCPC) are working with the Ministry of Communications and Information (MCI) to issue scam advisories via WhatsApp on the Gov.sg platform.
"The key to the fight against scams is a discerning public," said Shanmugam.
He added,
"We should be sceptical of promises of incredulous inducements, transact only on reliable platforms, and always check with the relevant authorities when approached by dubious entities purporting to be their officials."
Top image via thebestsingapore.com
Contact Privacy Ninja for the following Services
Data Protection Trustmarks Certification
PDPA Course