TD Bank Suffered Systemwide Banking Outage, Services Now Recovered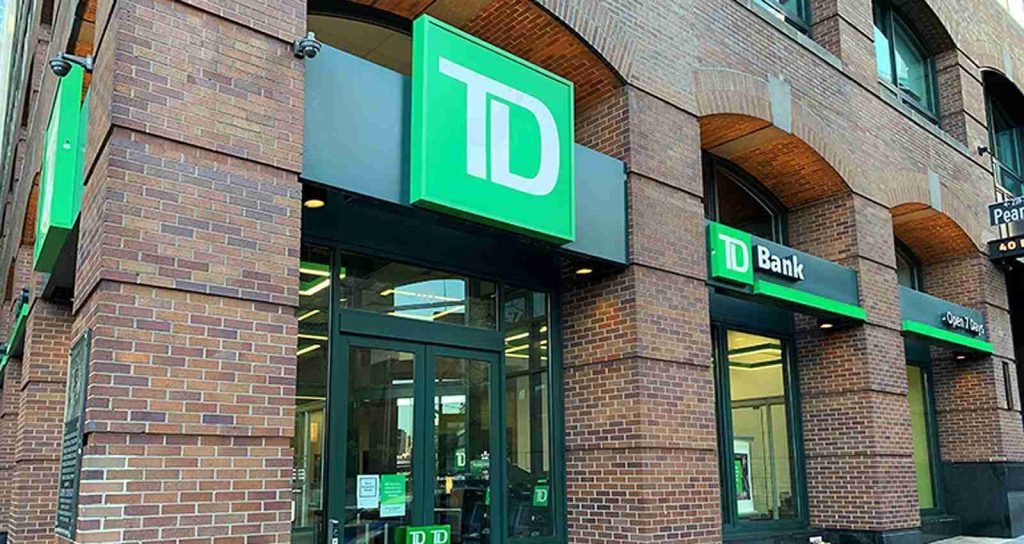 Update: TD Bank's statement regarding the outage added to bottom of the article.
TD Bank has recovered from a major IT systems outage today that prevented account holders from accessing their online bank accounts, use ATM, or check balances over the phone.
The outage started at approximately 2 AM EST this morning and prevented TD Bank members from logging into their online accounts.
When attempting to do so, their systems displayed a message stating that the system was down "due to planned maintenance activity". This message appeared in both the mobile apps and when attempting to login via a desktop browser.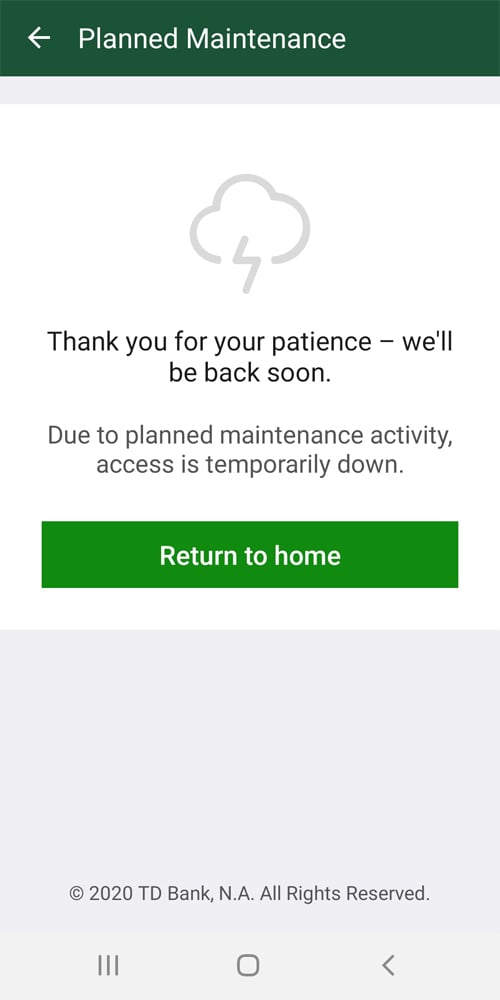 Also Read: Data Centre Regulations Singapore: Does It Help To Progress?
Reports from TD Bank members on Twitter indicate that this outage not only affected the customer online banking system, but also caused ATM outages and issues with phone services.
In respond to user's tweets, TD Bank confirmed the outage and stated they were working on getting services back up and running.
"Due to an unforeseen technical issue, customers and employees are currently unable to access account information in person, online, or by phone. We are working on this and hope to have it fixed within an hour or two," tweeted TD Bank.
TD Bank further confirmed that this outage was not caused by a security issue.
At approximately 9:45 AM EST, TD Bank's online banking systems were restored but users continue to see issues with their accounts.
Deposits made yesterday or during the outage are not listed and credited to their accounts. TD Bank is saying they are processing the deposits and they should be seen in the accounts within the hour.
Update 2/25/21 11:12 AM EST: In a statement to BleepingComputer, TD Bank says that the technical issue has now been resolved but has not provided a specific reason for the outage.
Also Read: What Is A Governance Framework? The Importance And How It Works
"This morning, our customers were temporarily unable to access online and mobile banking due to a technical issue. We identified the issue and worked quickly to resolve it. We apologize for any disruption," – TD Bank
Privacy Ninja provides GUARANTEED quality and results for the following services: 
DPO-As-A-Service (Outsourced DPO Subscription)
PDPA Compliance Training
PDPA Compliance Audit
Digital Transformation Consultancy
Data Protection Trustmarks Certification Readiness Consultancy
PDPA Data Protection Software
Vulnerability Assessment & Penetration Testing (VAPT)
Smart Contract Audit